Toasty Brunswick® Frittata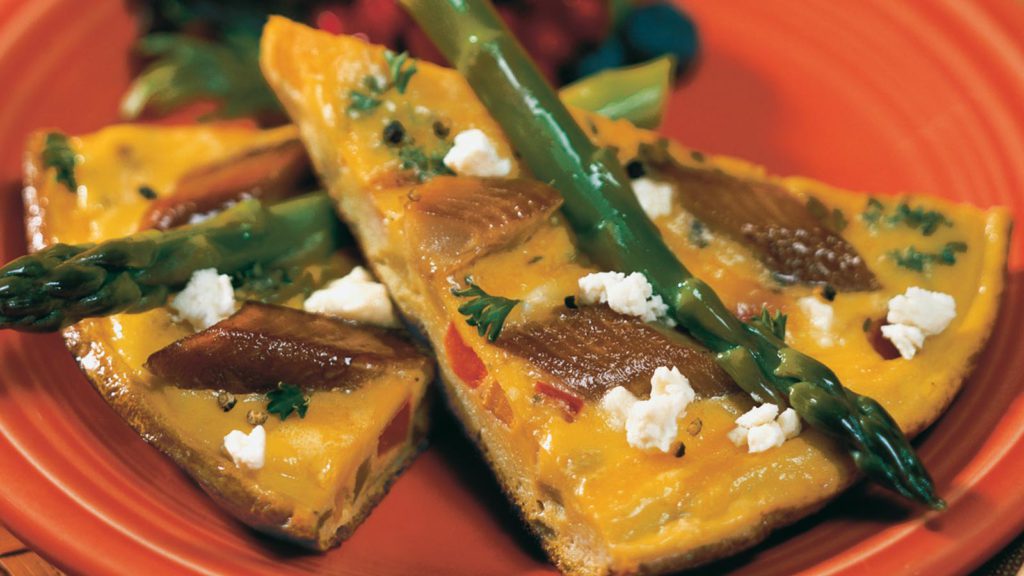 Time 20 mins
Servings 8
Ingredients
2 cans BRUNSWICK® SARDINES, any flavour, drained
6 eggs
1/4 cup / 50 mL skim milk
1/4 cup onion, chopped
1/3 cup red bell pepper, chopped
2 tbsp. fresh basil, chopped
1/4 cup fresh parsley, chopped
8 spears asparagus spears, canned, drained
1/3 cup feta cheese, crumbled (or other shredded cheese)
salt & pepper to taste
Directions
1Whisk eggs, milk, onion, pepper and seasonings. Pour into a 10"/ 25 cm skillet that has been coated with the nonstick spray.
2Cover with lid and cook over medium-low heat for about 10 minutes.
3Arrange asparagus, cheese and BRUNSWICK® SARDINES on top of egg mixture.
4Replace lid and cook until egg mixture is cooked through and cheese is melted, about 5 more minutes.
5Cut into wedges and serve.
6Alternate Serving Suggestion: Cut in smaller pieces and serve as appetizers. Use broccoli instead of asparagus.